Moving to Dunstable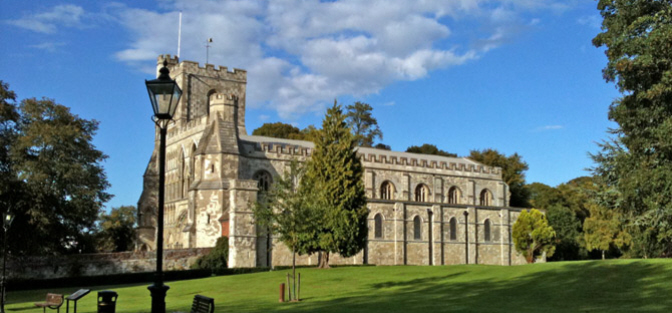 Should you be considering moving to Dunstable you will find a market town located in Bedfordshire. It lies in the Chiltern Hills, 30 miles north of London. The border between Dunstable and Luton, can be easily missed as the two towns merge into each other at Poynters Road.
Dunstable is a commuter town although it does not have a railway station. There was a rail link which ceased many years ago. In recent years a trans-link bus way has joined the two towns making access to Luton railway station easier.
Connections when moving to Dunstable
Trains: Leagrave (3 miles), Luton (4 miles)
Roads: A5, M1, A505
Airports: Luton (6 miles), Stanstead (32 miles), Heathrow (28 miles)
Local council if you are moving to Dunstable
If you are planning to move to Dunstable and need information about schools, planning permission, parking permits or council tax, simply contact: Central Bedfordshire Council
Schools when moving to Dunstable
Dunstable Icknield Lower School
Burr Street
Dunstable, Bedfordshire
LU6 3AG
T: 01582 663709
Ashton Middle School
High Street North
Dunstable
Bedfordshire
LU6 1NH
T: 01582 663511
Queensbury Academy
Langdale Road
Dunstable
Bedfordshire
LU6 3BU
T: 01582 601241
Leisure when moving to Dunstable
Dunstable Leisure Centre
Court Drive
Bedfordshire,
LU5 4JD
T: 01582 608107
Dunstable Downs Golf Club
Whipsnade Road
Dunstable
Bedfordshire LU6 2NB
T: 01582 604472
There are restaurants for all tastes, including:
Graziano Ristorante Italiano
204 High Street North,
Dunstable,
LU6 1AA
T: 01582 600369
Dragon City
62-68 West Street
Dunstable
LU6 1TA
T: 01582 608 006
Property values when moving to Dunstable
The Dunstable postcode of LU6 has a wide range of types of property ages and styles. The average price for property in Dunstable currently is around £235,000, with detached houses around £395,000, semi detached homes at £260,000 terraced property at £190,000 and flats at around £110,000.
Estate Agents when moving to Dunstable
Connells
19 High Street North,
DUNSTABLE,
Bedfordshire
LU6 1HX
T: 01582 661 265
Bradshaws
Dunstable
2 Church Street,
Dunstable
LU5 4RU
T: 01582 600099
Cable and Phone Connections when moving to Dunstable
If you're moving to Dunstable and need to know the broadband and telephone availability, simply visit simply visit http://www.broadbandchoices.co.uk/
Domestic removals to Dunstable
The news item moving to Dunstable featured here is brought to you by: Lund-Conlon, www.lund-conlon.co.uk the removals and storage company serving the Dunstable area since 1985.
The news desk is our way of raising the profile of the Dunstable community. To submit any news or up and coming events relating to the Dunstable area, email your copy and photos to the news desk at newseditoruk@gmail.com.
Lund-Conlon are members of the British Association of Removers
Moving to Dunstable  – Domestic Removals Dunstable  – Dunstable Removals. Lund Conlon Removals 23rd February 2015 ™
Moving to Dunstable | Domestic Removals Dunstable | Dunstable Removals