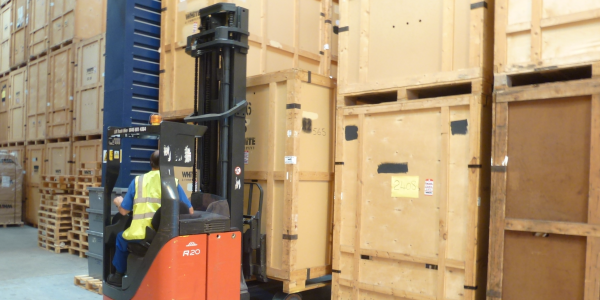 Storage
Lund-Conlon Bedford offers containerised storage solutions at affordable prices for both domestic and commercial customers.
Whether you are in-between moves, having building works done, decluttering your home or your business needs storage we are able to offer short or long-term storage.
Bedford based Lund-Conlon can provide secure containerised storage in personal dedicated storage containers; and self-storage units for items to which you need regular, easy access. Our Bedford warehouse is clean, dry, secure and accredited to European standard BS EN 14873.
Should you be leaving the Bedford area, or you operate from different locations, we also have access to 16 freehold storage locations around the UK via our parent company, which are also accredited to European standard BS EN 14873.
We are also able to offer document storage, where your company's archiving can be kept to release valuable office space, along with retrieval and shredding services.
Easy access
Exclusive use of containers
Written inventories
16 freehold locations around the UK via our parent company
Fabric and upholstery cleaning service available
All services performed in accordance with European standard BS EN 14873